It's too late to purchase a Valentine's box for 2023, but we encourage you to take a look at the amazing vendors that we partnered with!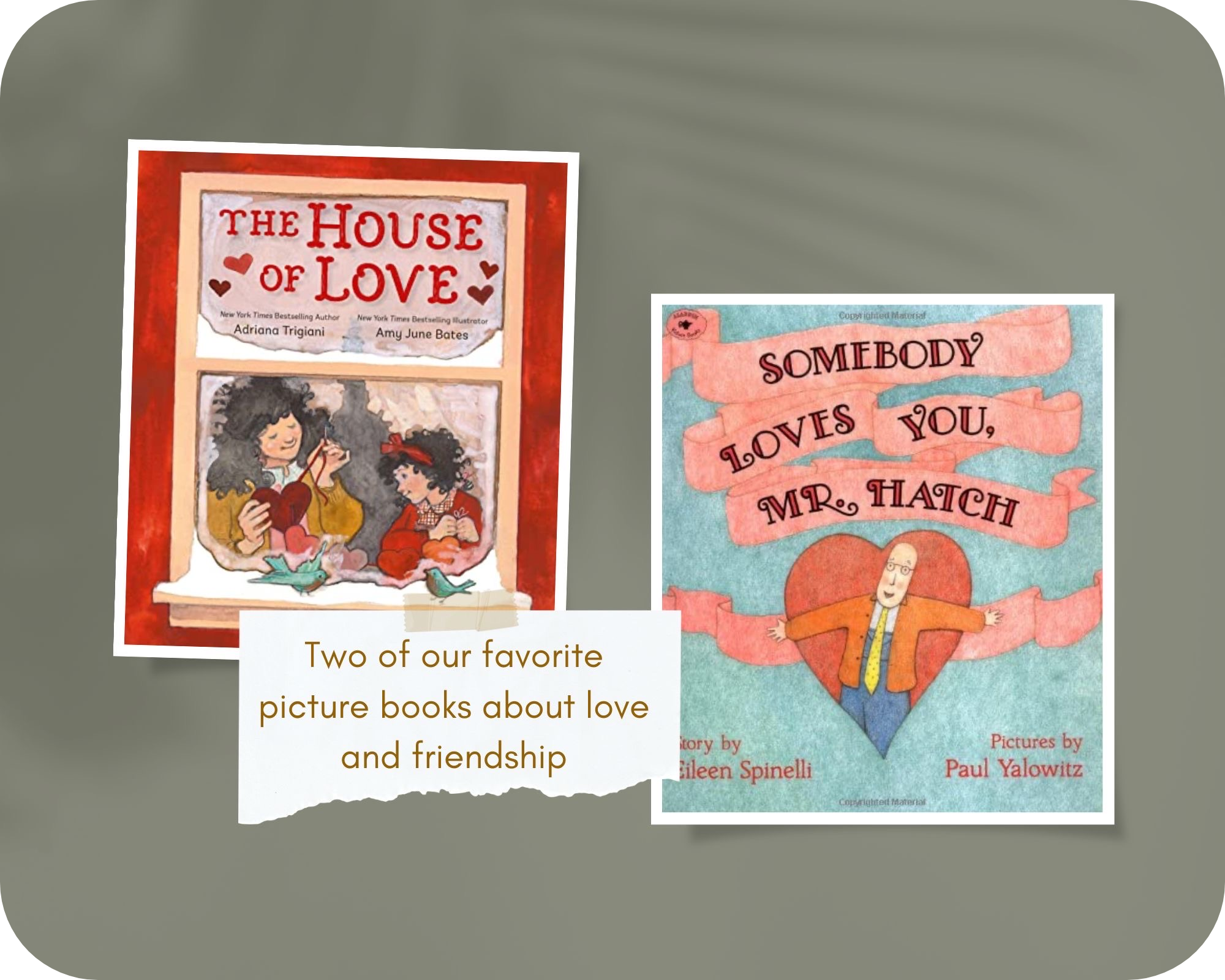 Somebody Loves You, Mr Hatch by Eileen Spinelli features a man who keeps to himself and lives a monotonous life. One day, a large heart-shaped box of chocolates is delivered to his door with a note from a secret admirer, and Mr. Hatch is transformed. He finds all kinds of ways to show kindness to others, even though he still doesn't know who sent his valentine. This is a well-told tale about loving your neighbor will illustrations that reflect the emotion of the story beautifully.
The House of Love by Adriana Trigiani is a story about a loving, though poor, family with seven kids, a dog, an old house, and a mom who stays home to create a Valentine's Day party with her youngest daughter while they wait for the rest of the family to come home. The House of Love is a full of affection and warmth.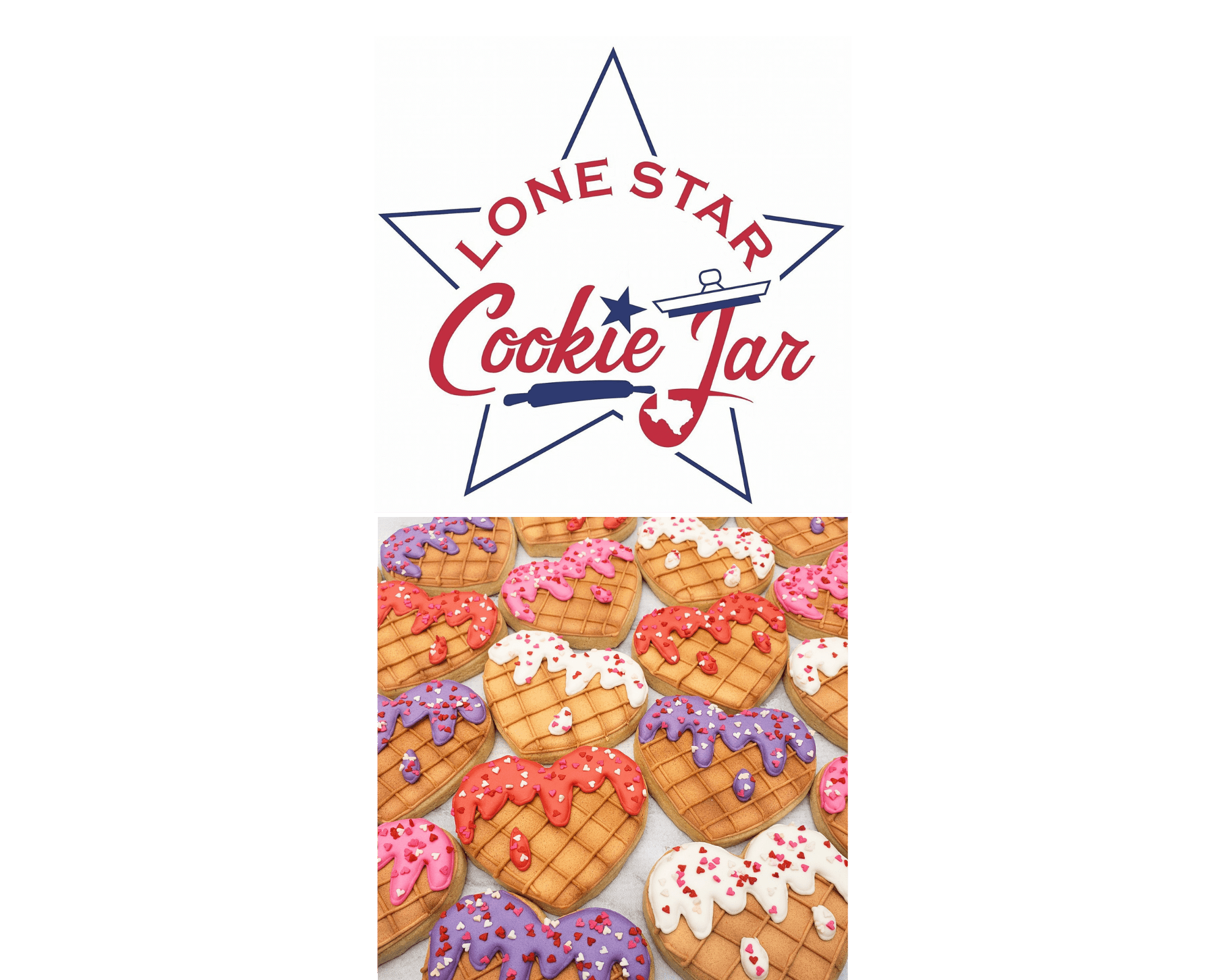 Plus one custom cookie by Lone Star Cookie Jar
Y'all! Haley's cookies are truly works of art. They are almost too pretty to eat! And did you know that she's made for cookies for Taylor Swift? It's true!
"I have been baking cookies since 2015 in D/FW and love to make custom cookies for all celebrations big and small! My favorite time of year is making Christmas cookies!"

Plus your choice of one gift item: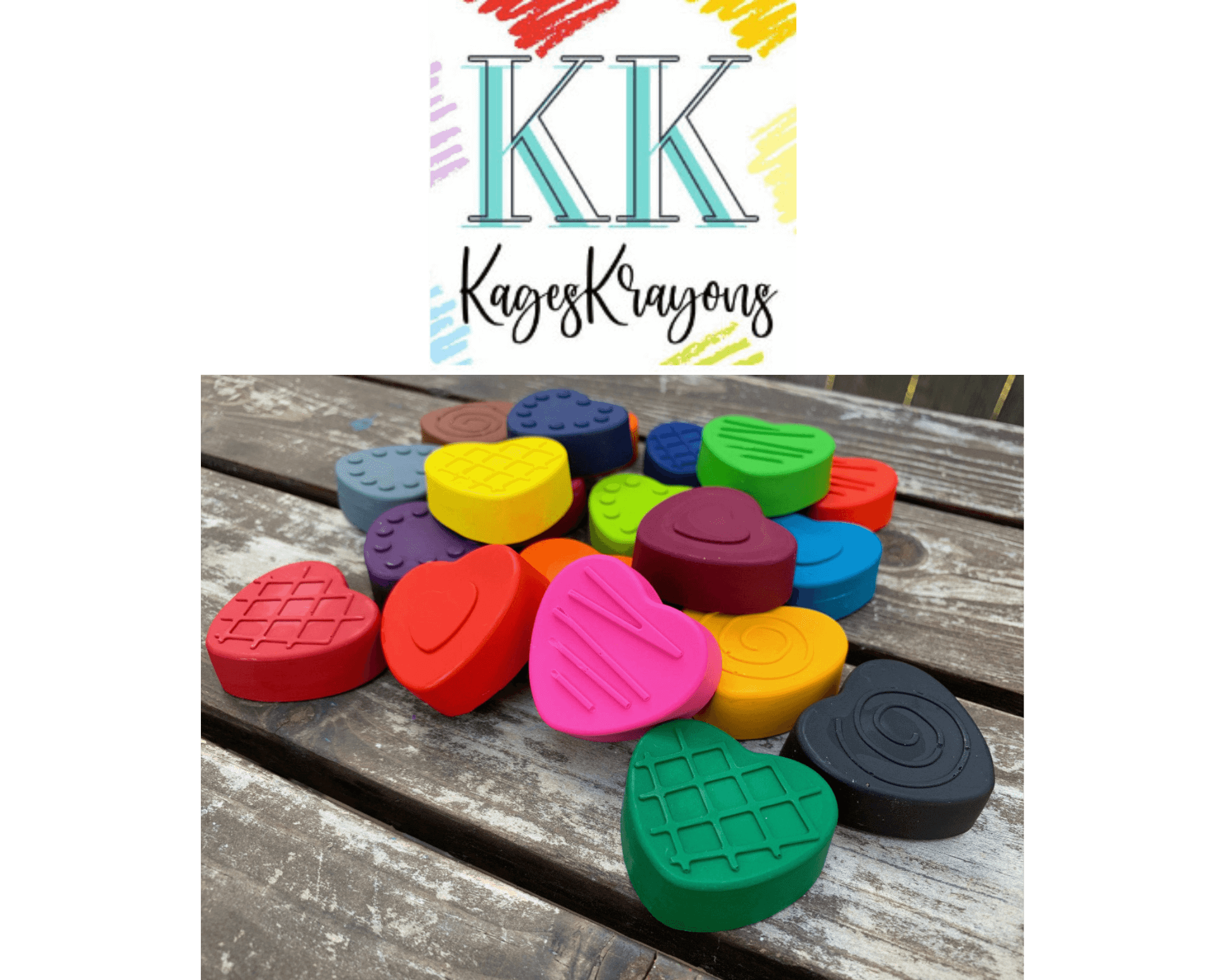 Three (3) Conversation Heart Crayons handmade by Stacie at KagesKrayons! She's been featured everywhere, including Practical Horseman Magazine, Nails Magazine, BuzzFeed.com x2, Country Living Magazine, PopSugar, House Beautiful, Cool Mom Picks, Cafe Mom x3, Red Tricycle, Parade, TODAY, All Recipes & More!


"KagesKrayons was created at the end of 2012 while I was watching my son Kage play with his crayons rather than using them to color. I wanted to make coloring more fun so I made themed crayon sets to spark my son's imagination. Kage not only colors with these crayons, but he goes into a whole different world of play with them, and I want other children to experience that, too! So, in 2012, I decided to take the plunge and open up my Etsy shop to share "KagesKrayons" with the world! I now create hundreds of different shaped crayons that are perfect party favors and gifts. Since opening my shop, our crayons have been featured nationally by numerous media outlets, reached more than 27 countries, all over the US, and carried by over 300 independent retailers. This colorful shop that we've created has been one of the best things to happen in my life. It allowed me to work from home and still watch Kage grow up into one of the most awesome little humans I know.

See, when I had Kage, I had just turned 15. At 16, I graduated high school a year and a half early and at the top of my class. I started college at 16, and worked part-time while I went to school. I did everything in my power to make sure that little boy had everything and more, so did his daddy (my hubby)! When he got a little older and the idea of KagesKrayons came about, I was so grateful that my business allowed me to spend more time with him because I wanted to be with him as much as possible. With the love and support of our family and my husband, I was able to quit my retail job, work on KagesKrayons, and be with Kage full-time. Kage, he's the reason so many kiddos smile when they receive our crayons and I love him more than words can describe. I wouldn't be in the position I am in if it weren't for Kage, my family, all of you… I am so utterly and undoubtedly grateful and thankful for the life I have. Thank you all for supporting KagesKrayons throughout the years. I truly love what I do and hope my crayons add a little color into your life. My family and I can't thank you enough."
OR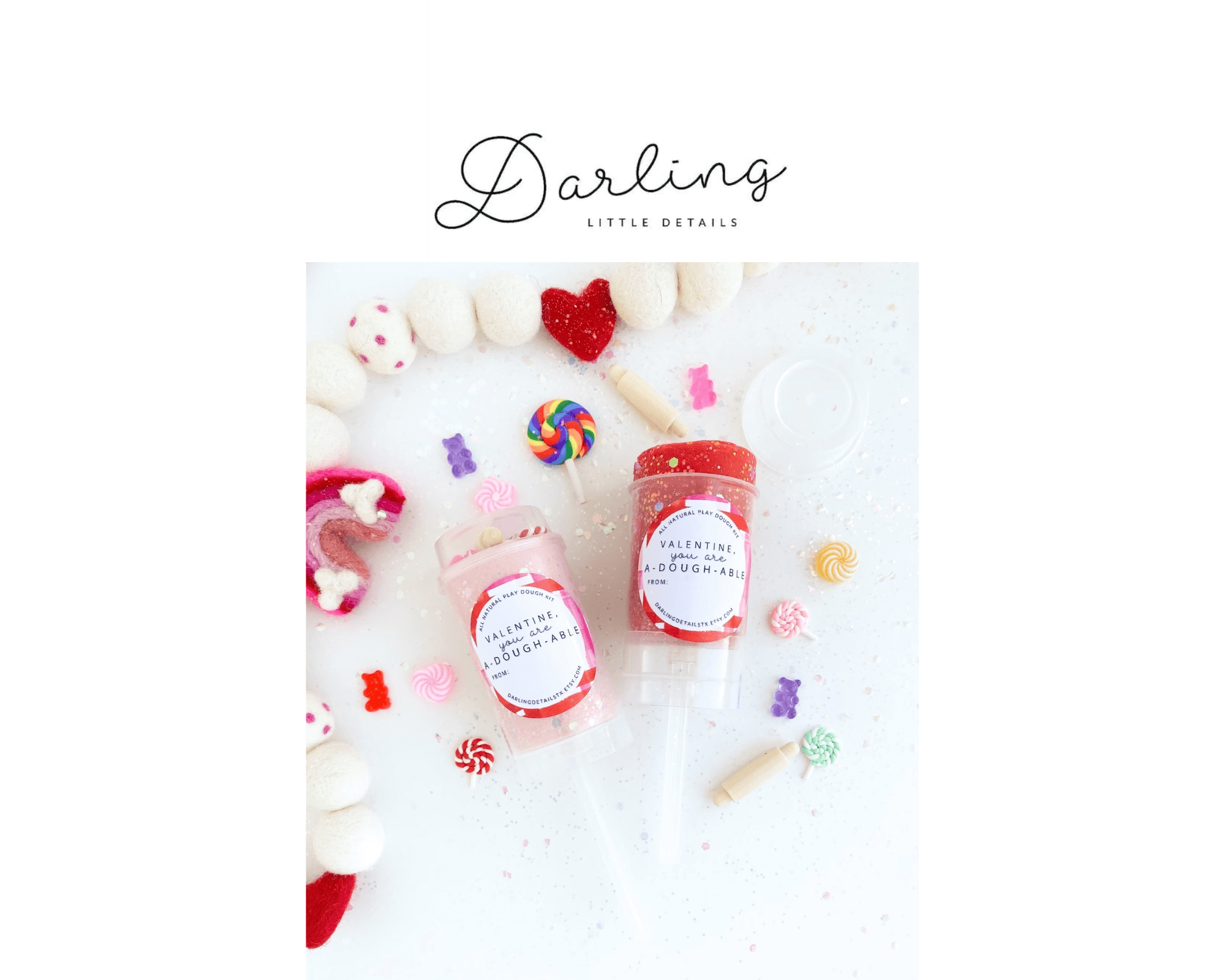 Valentine's Sensory Play Dough handmade by Megan at Darling Little Details! These play dough kits are the cutest things we've seen in a long time, and they smell great, too!
"Hello! I'm Megan. I became a work from home mom after my daughter Eleonore was born in 2017. I soon began exploring sensory activities to help encourage her speech and fine motor skill development. I quickly realized how open ended toys and tactile sensory play encouraged her imagination to blossom.


My play dough recipe has been fine tuned over the last three years. I use all natural ingredients paired with whimsical sensory pieces. The combination of colors, texture, and scent create a fun sensory experience for children and adults.


I'm a one woman show and each of the kits and accessories I create are carefully researched and product tested by my daughter and her crew of toddler and preschool friends. I am so honored that I am able to play a small part in your child's development!"
OR
Valentine's Tic-Tac-Toe Game handmade by Shannon at Painting Paris Pink! These bamboo toys are custom-made and come with their own sweet canvas bag for storage.
"We specialize in creating personalized gifts and decor, whimsical & custom printable party pakages, birthday party and baby shower invitations, partyware, and more.


Our printables have been featured on Kara's Party Ideas, Hostess With The Mostess, Pretty My Party, Sweetly Chic Events and in Bird's Party Magazine. I am also a regular contributor to Ella & Annie Magazine and Pretty My Party."
4 × 403