You're here because you care.
Maybe your children, grandchildren, nieces, and nephews are readers.  They simply cannot get enough books.  They read ALL THE TIME.  They constantly push the checkout limit on their library cards.  As they age and begin to choose their own books, and spend more time reading on their own, you're wondering exactly what types of content they might be consuming.
Or maybe you yourself are a reader, but most of the kids in your life don't seem to love reading like you do.  You want them to experience that same joy that you find in books for yourself, but you aren't exactly sure how to do that.  Maybe you've found that it's more difficult to shop for an engaging middle-grade novel than it is to choose picture books.
We know what you're going through.
We've been in your shoes. Our children are all avid readers, and they have all been influenced by books, both positively and negatively.
They've read books with inspiring heroes living in a very elaborately drawn world, and later they spent hours immersed in pretend play based on that book.  Alternatively, they've encountered a scene in a book that was too mature for them, and later they were very shaken and had trouble sleeping for many nights.
And, yes, even our voracious readers have experienced reading slumps at times. They've experienced difficulty in finding a book that really engaged or interested them.  Thankfully, those periods have been short-lived, but we know that some kids may develop a negative view of reading and books when they're required to read content that they don't care about.
Simply stated, we love books, and we believe that the stories we read are powerful.  Great characters have an amazing impact on our own character.  Our goal is to share this love with your children by engaging them with stories that are wonderfully written...stories with characters that are worth emulating...stories that will ultimately encourage them to grow in truth, wisdom, and virtue.  
We want to partner with you.
We desire to be your family's trusted source for books.  More importantly, we want to learn what makes your child's reading life unique...the books they love, the books they hate (gasp!), the topics they'd like to read about...you name it, we'd like to hear it!  We're eager to get to know them so that we can choose great books just for them.  
Additionally, we are passionate about providing peace of mind for parents and caregivers.  Parenting is a weighty task, with a myriad of decisions to be made every day.  Let us relieve a bit of your stress when you delegate the book choices to us.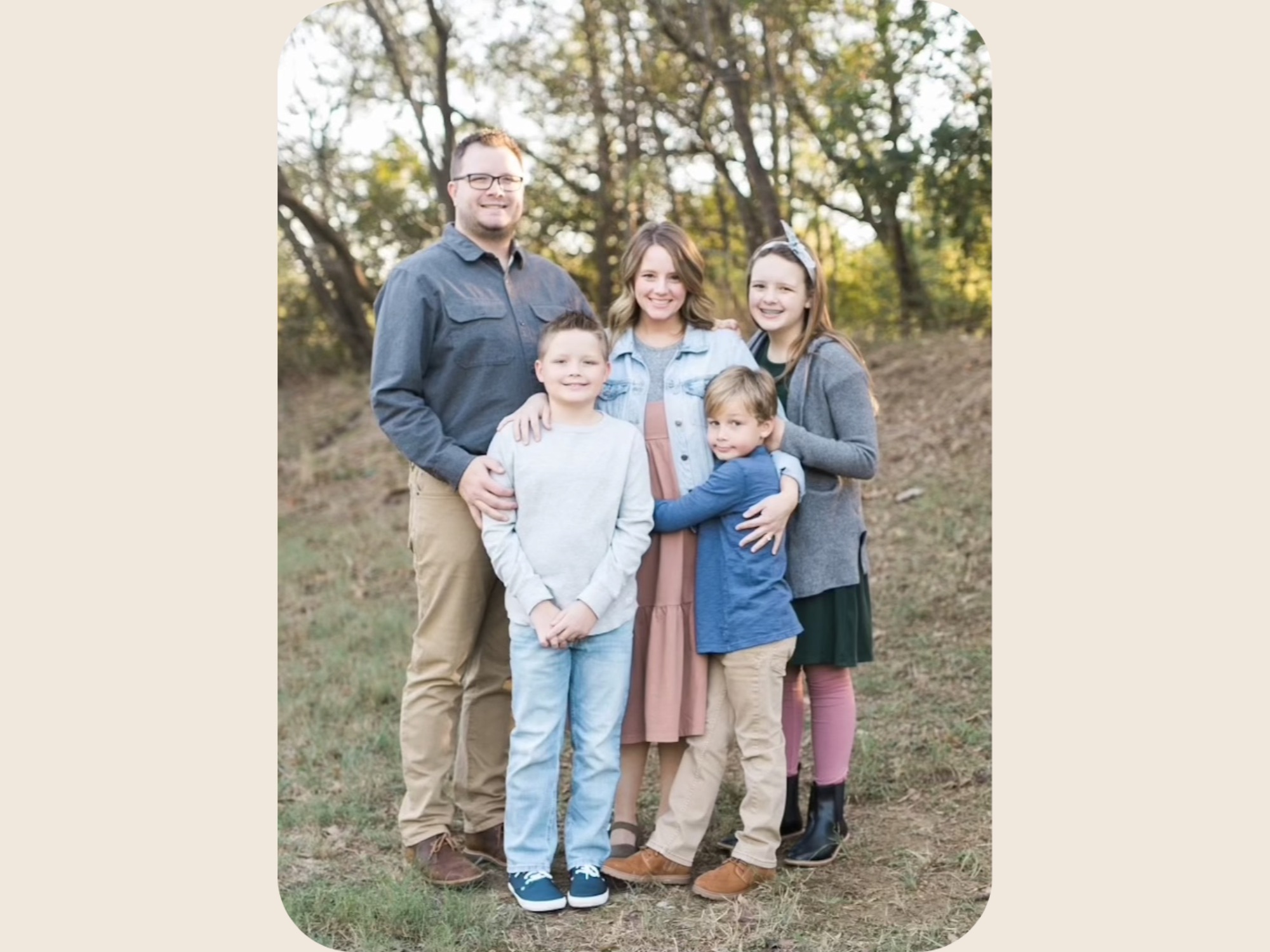 I am a wife to an adventurous guy who is the most fun dad, most loyal friend, and best Saturday morning pancake-maker. We have three children; a 13-year-old daughter, a 10-year-old son, and a 7 year-old-son. We also have a fluffy Goldendoodle named Sonny. I teach fourth grade language arts at my children's school, so I have 43 other children who have my heart also!

I have always loved books and reading, and have sought to cultivate an environment full of stories in our home. My children are avid readers, and we love reading together.

I am introverted and creative. I love cooking and baking. I love music. If I'm not at school, the library, church, or driving my kids to kingdom come and back, I can usually be found in the kitchen or reading in my leather chair in our music room/library at home. I love Mexican food and traveling, and I love listening to a child tell me what he or she loves and finding the perfect book that I know they will get lost in.  Joan Didion said, "We tell ourselves stories in order to live," and I love having a part in helping kids live richer lives through stories.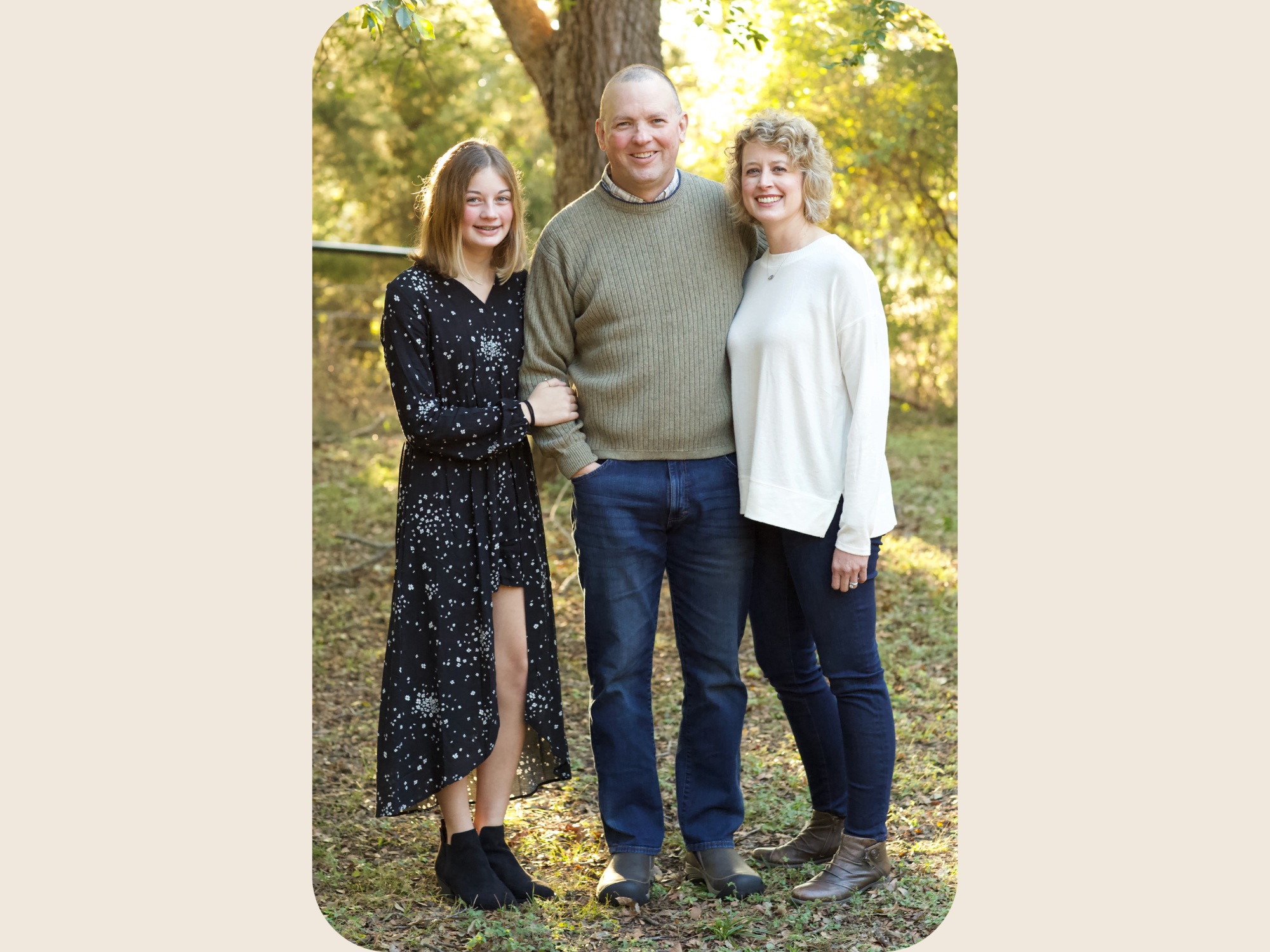 I'm a wife to a handsome airline pilot, mom to a fantastic
13-year-old daughter, and caretaker of two mostly adorable Golden retrievers.  I have loved books and reading for my entire life.  Some of my earliest memories are of borrowing Encyclopedia Brown books from the library's bookmobile that visited my rural town on Fridays each week! 
Professionally speaking, I'm a scientist by training and education.  Personally speaking, I'm an introvert, an avid reader, and an aficionado of booklists, book reviews, bookish podcasts…you get the picture!  I'm also a former homeschooling mom; my daughter was educated at home from K-6th grades, with some help from co-ops and university model schools at times.  Along the way, I developed a love for reading middle-grade stories with my daughter.  And now, I love sharing great books with others!
Consider this your personal invitation to join our Story Finders family.  Here's hoping our relationship develops and sparks bookish conversations in your house, too!